Hitar Petar
31 Aug 2015
Hitar Pitar is a quaint little restaurant and hotel in the village of Beli Osam in Bulgaria (close to the Troyan Monastery). It has a neat collection of decorative artifacts that make for an interesting collection of photos.
The restaurant is located on the banks of the Beli Osam river.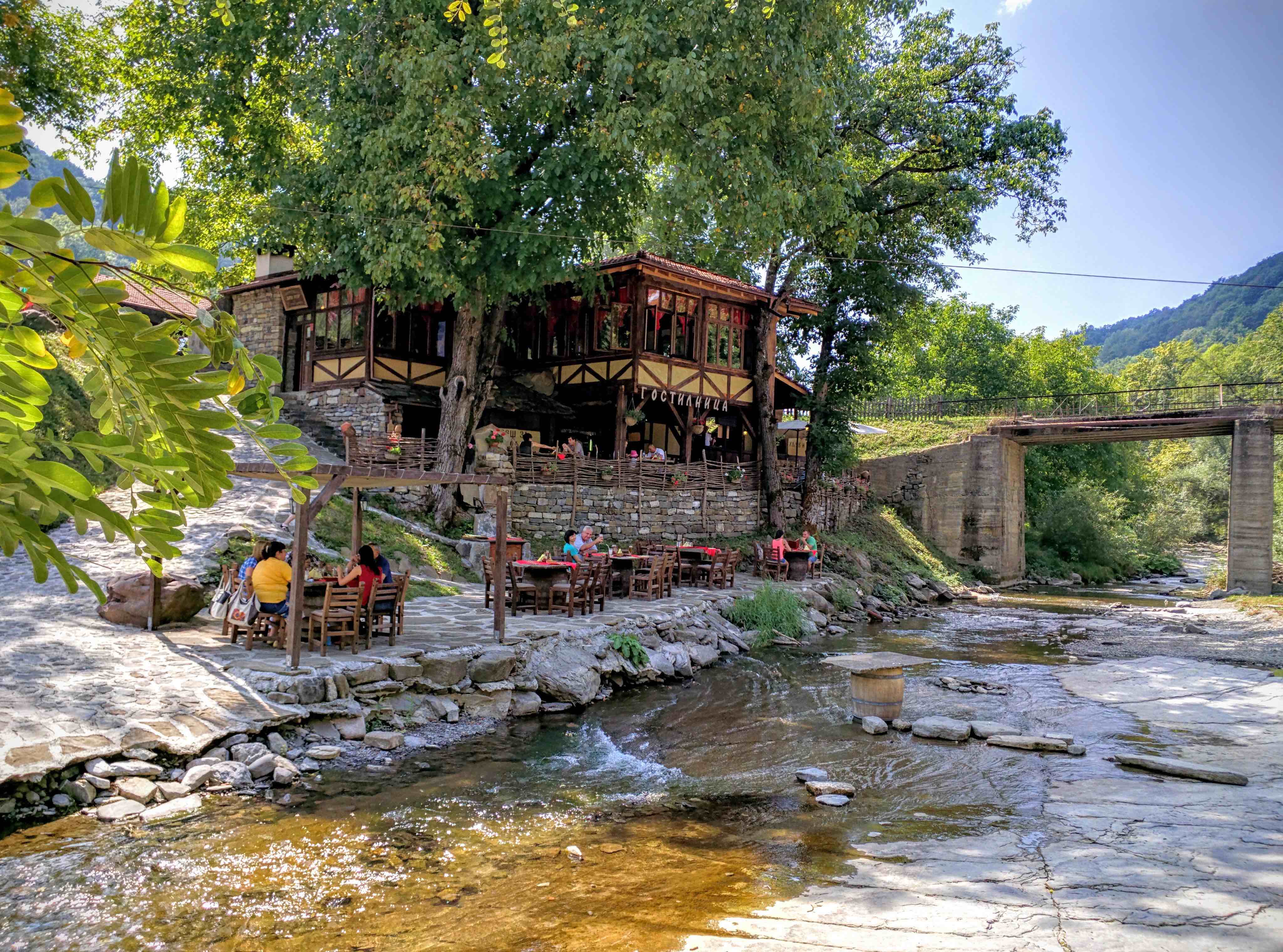 Hitar Petar restaurant as seen from across the river
Across the river, on the other bank, we see an interesting decoration; it is a 2.5D fresco/mural of a house, a man on a donkey, a water wheel, and a wooden window A/C unit. Check it out.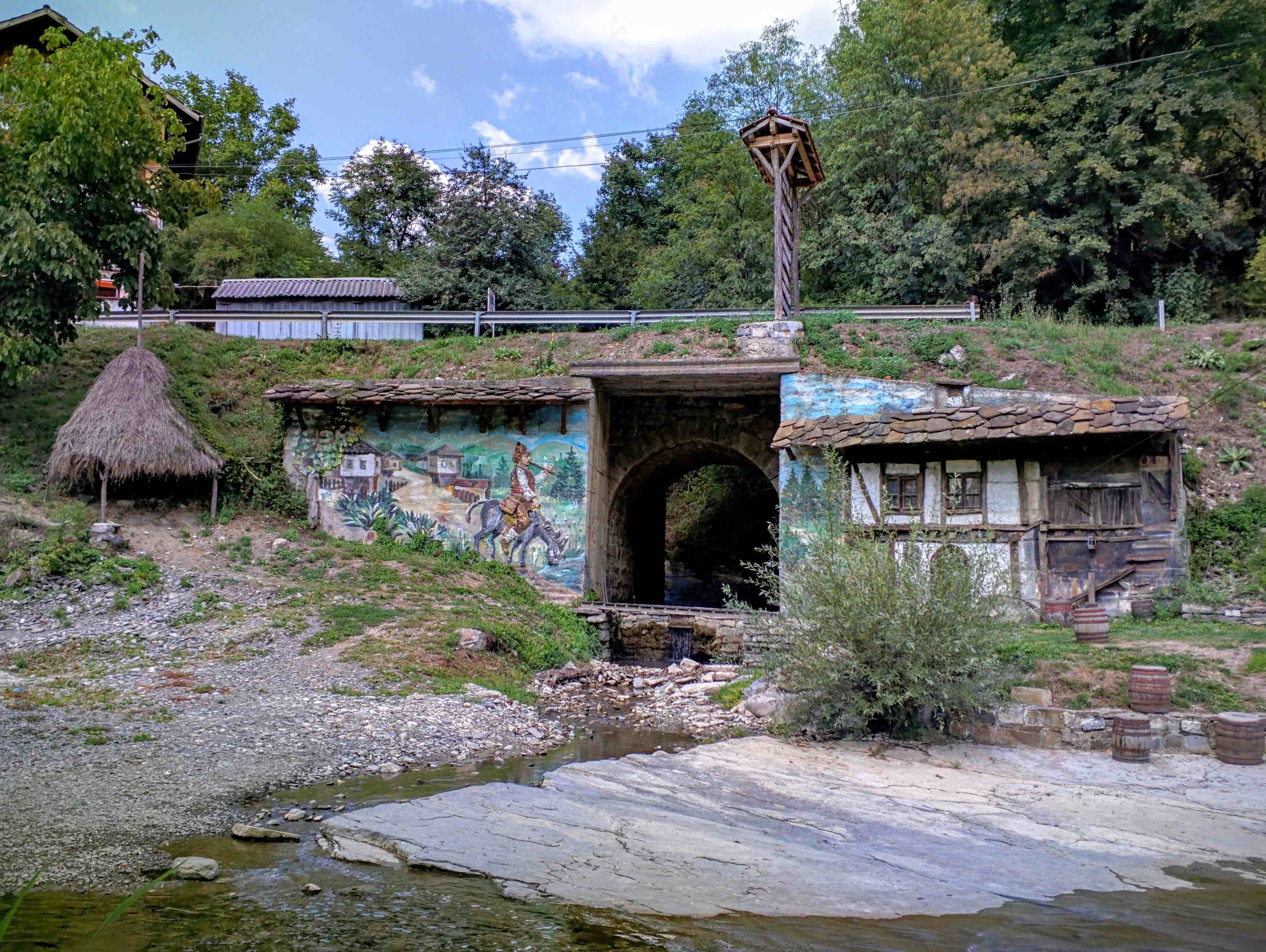 2.5D mural/fresco of Aahouse and a man on a donkey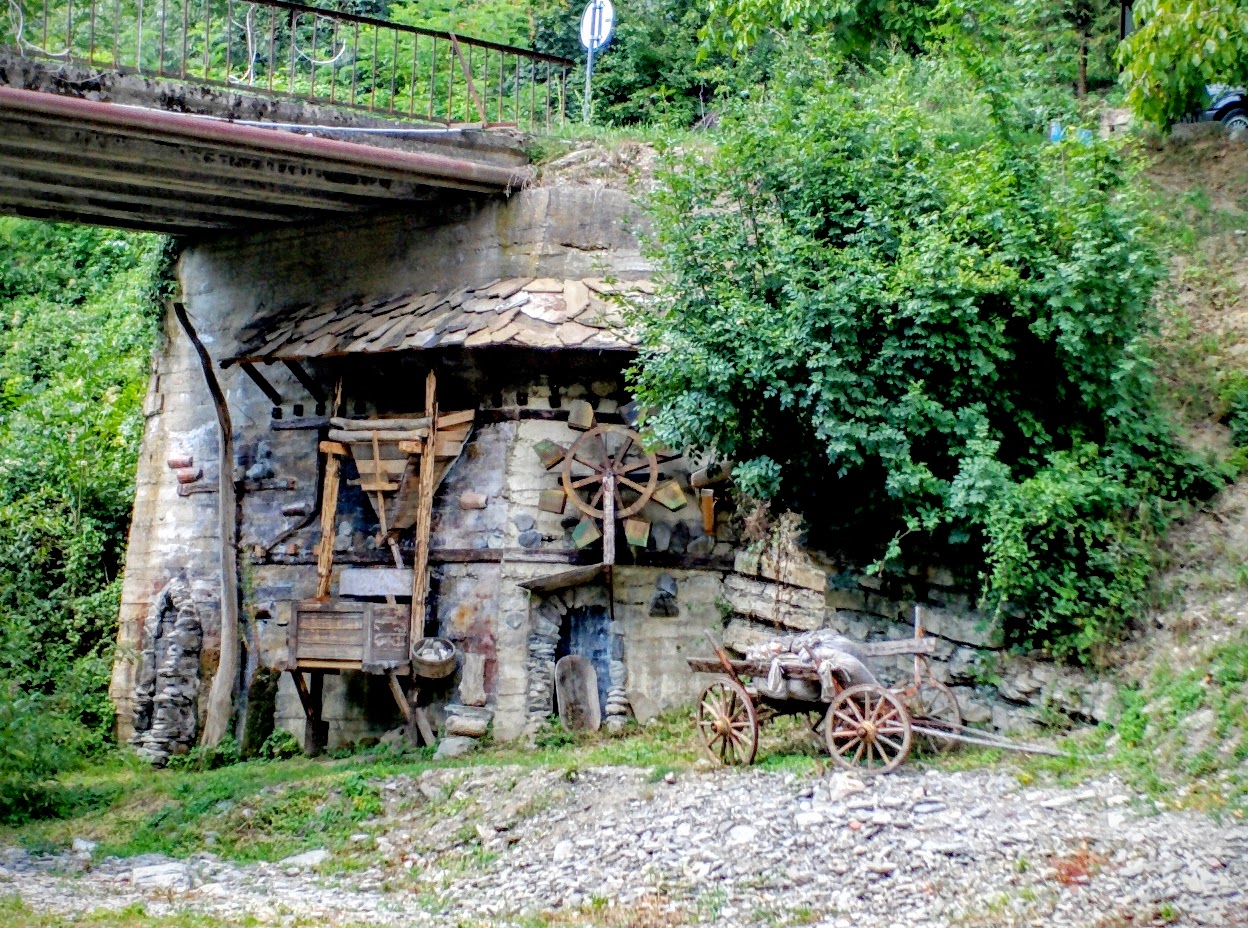 Water wheel and wooden AC unit pasted on the wall
At the entrance to the restaurant is a wooden cannon made from the trunk of a cherry tree.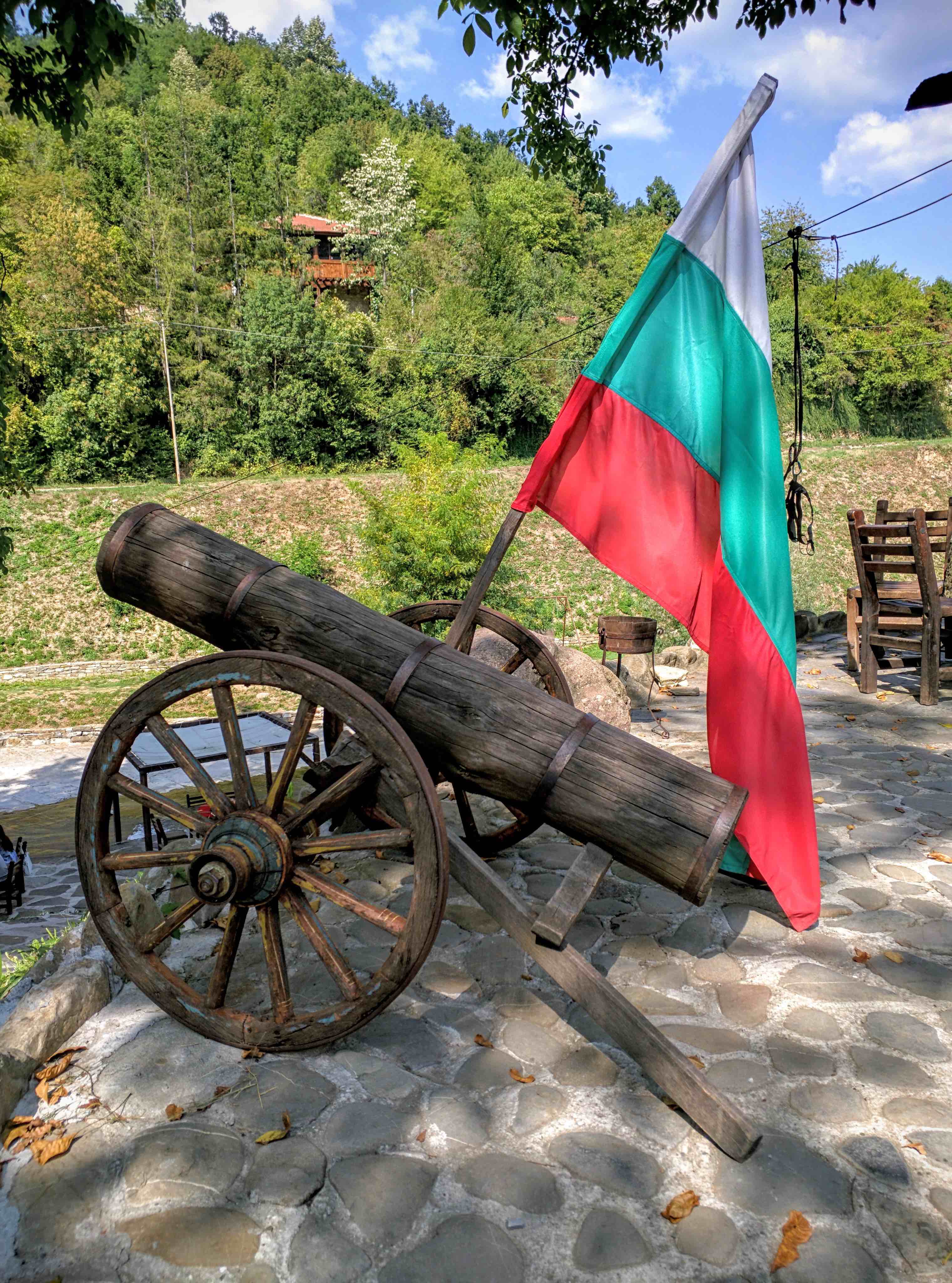 Cannon made from Cherry tree trunk
To the right is an outdoor chapel that looks a lot like a small temple in rural india.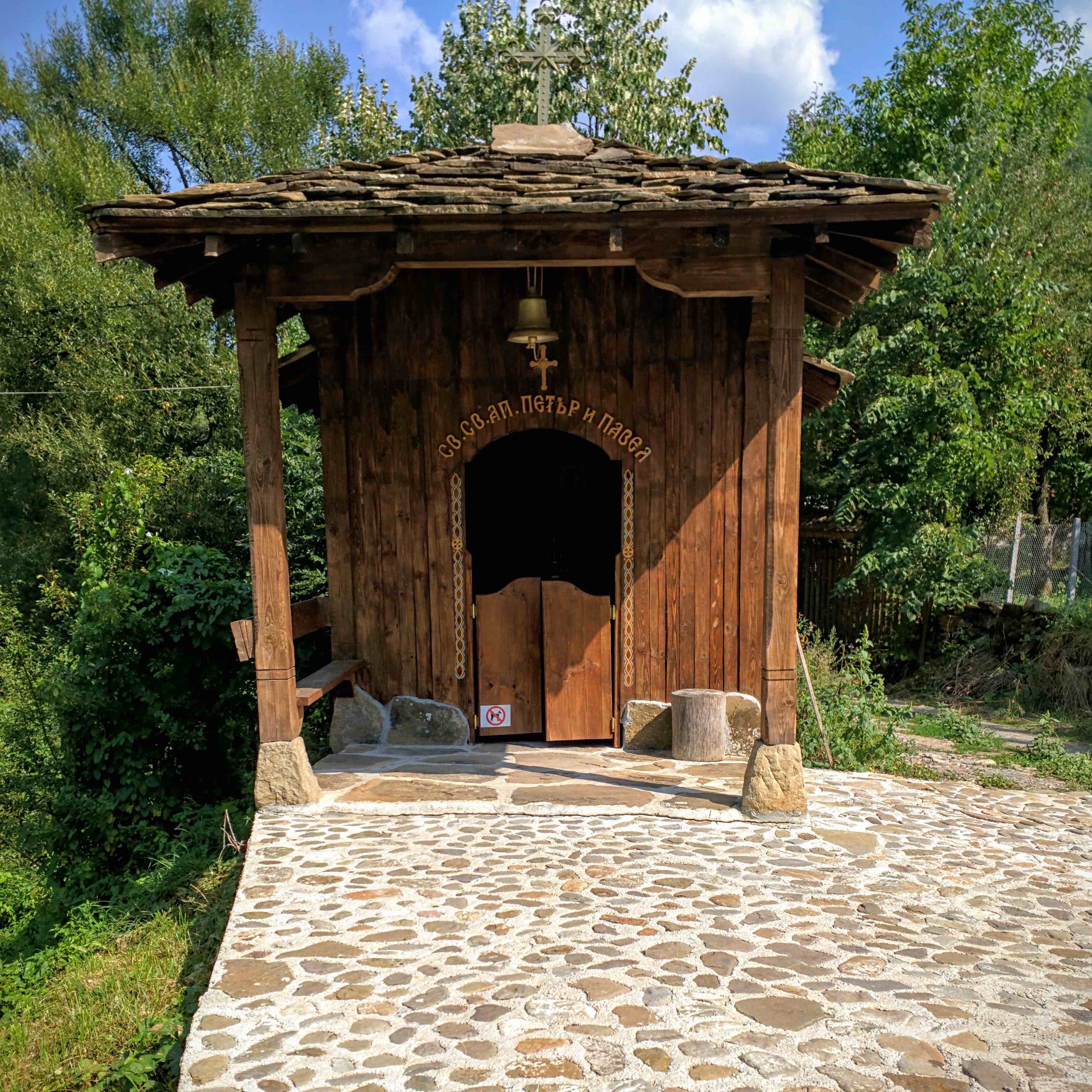 Chapel to the right of the wooden cannon